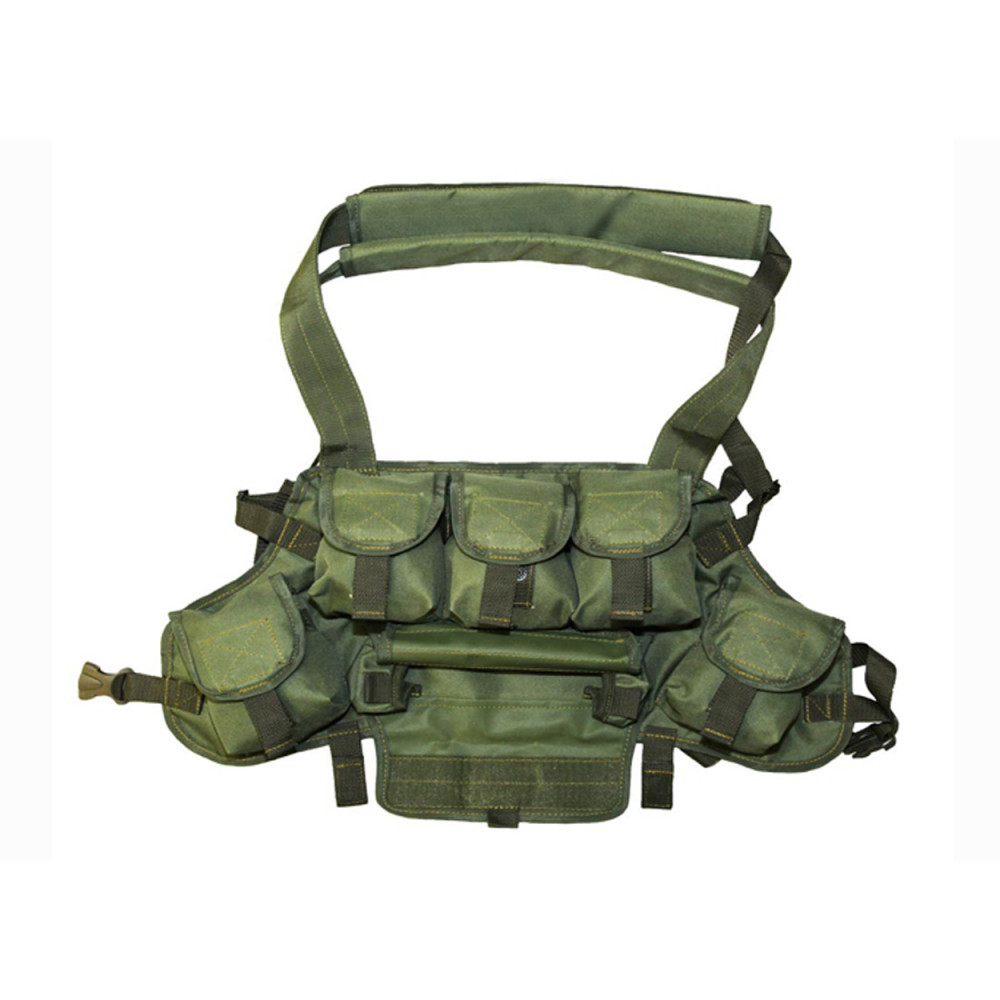 Russian load bearing combat tactical vest CHAMELEON
Product Description
Combat load-bearing system chameleon (BRA)
Features:
- 3 pouches for 6 magazines of SVD. The pouches are pulled out with an elastic band, so that the magazines do not fall out and do not rumble when running. Also, the pouches are equipped with partitions for noiseless carrying of magazines;
- 2 pouches (side) for grenades (includes 4 pcs.);
- pocket for the signal rocket;
- each pouch has a hole for draining the water;
- the size of the unloading system can be adjusted from 46 to 60. The arms of the system are removable, have soft inserts that protect against rubbing (can be used for rope descent);
- also in the unloading "Chameleon" there is an internal pocket for documents and loops, for fastening to the belt.
- for a while only khaki color available.