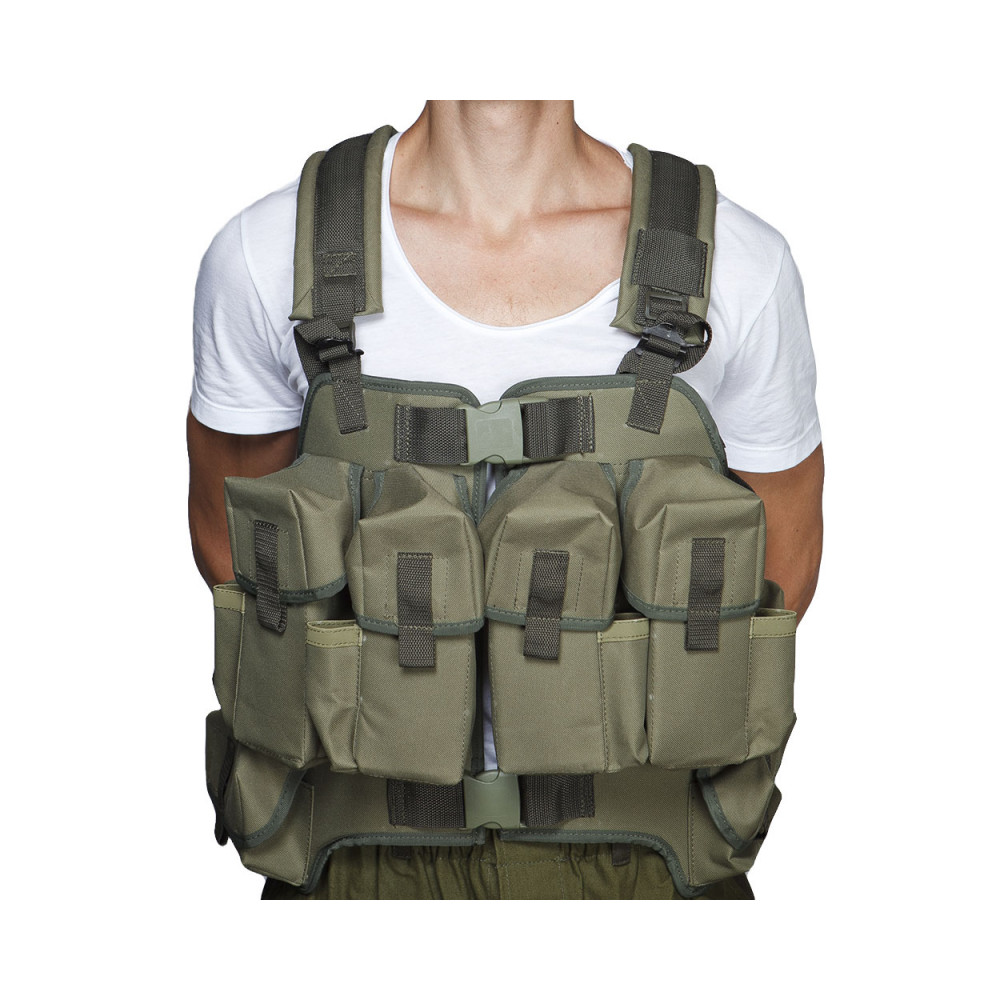 Russian combat Vest for the submachine gunner "TURTLE"
Product Description
The vest consists of two parts: the front, consisting of two panels, connected on the chest by two fastex clips with three buttons, and the back – with a bag.
In four pockets on the chest can accommodate 8 magazines AK. In each pocket there is a partition for magazines, and on the side there is an elastic band and a pocket, in which it is possible to place a smoke bomb, while the elastic band will keep it (total 4 smoke bombs). Also there are 4 pockets for 8 grenades (2 small pockets for two grenades and 2 pockets with partitions for 6 grenades). All pockets have plums for water and are closed on the Velcro and button.
The bag is closed on 2 fastex clips, and also pulled for added convenience. From the bottom there are tapes, on which you can hang additional equipment, for example, a rug or sleeping bag.
The vest is adjusted in the shoulders by height and side – in width from 46 to 60 sizes. Shoulder straps are provided with a soft lining for comfortable wearing a vest.