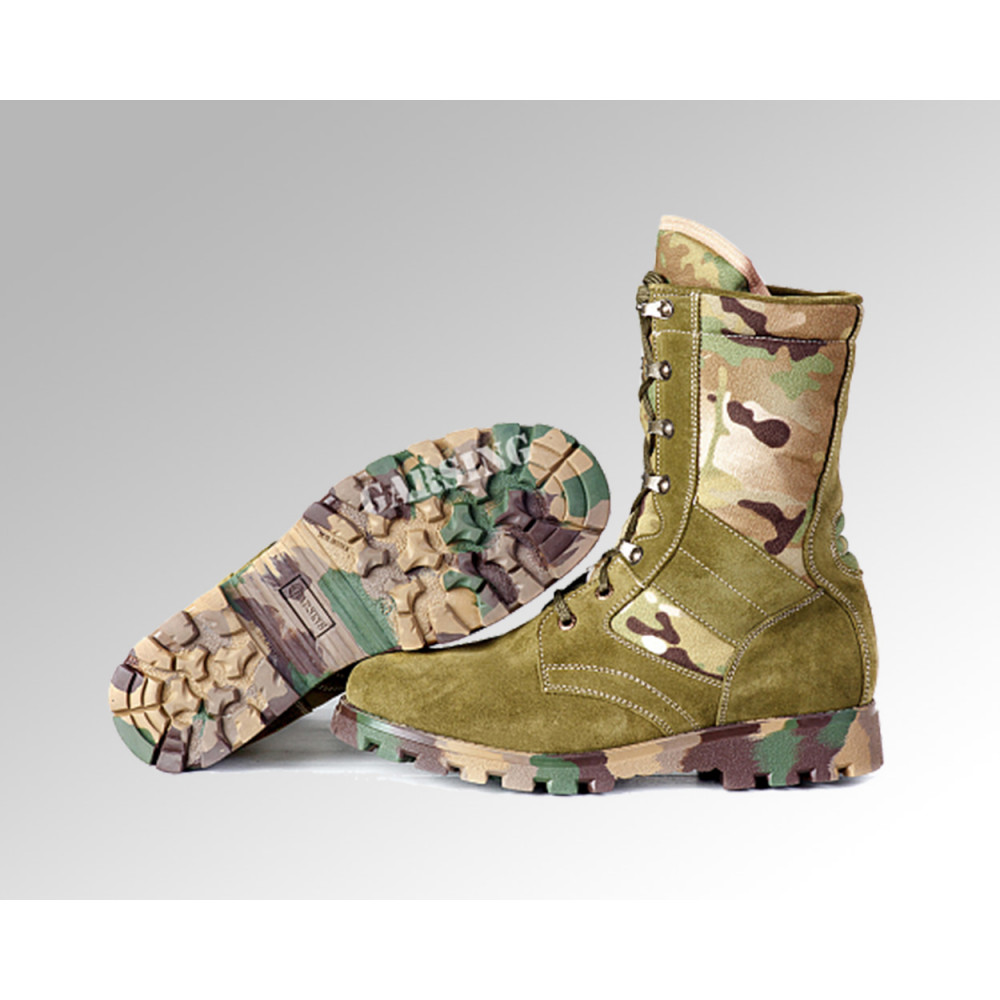 Russian tactical boots army GARSING 0108 MO "TACTICS LUX CAMO MULTI"
Product Description
In model 0108 "TACTICS LUX CAMO MULTI" the advanced developments are embodied. One of them is a rubber sole created jointly by Belarusian and Italian specialists and produced in Italy.
The sole has a new, high-tech protector and corresponds to the characteristics of the soles used in the production of world brands of tactical footwear. The sole protector refers to the series of "increased stability" soles, this type is used in the US Marine Corps. It has excellent grip with all kinds of surfaces, as well as noiseless with a sharp turn due to the tread pattern.
High-speed lacing loops allow you to quickly unlace and lace up your boots if necessary, and the soft tab has a stable shape and does not rub your foot.
The lining is resistant to abrasion, antifungal and antibacterial properties, and the genuine leather of the split braids "Velor" is the best solution for boots with high ankle!