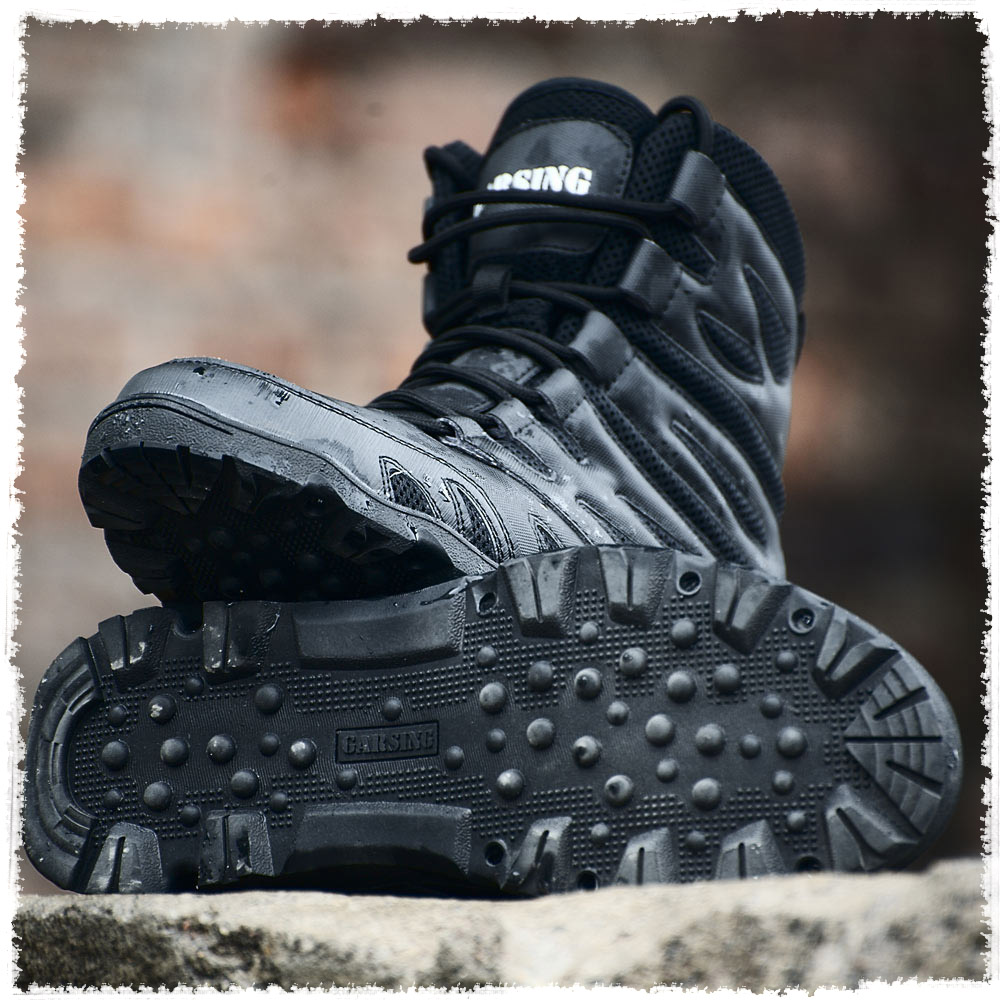 Russian tactical Assault leather BOOTS URBAN HYDRA 121103
Product Code:
tactical-russia.com
Product Description
These shoes were originally designed for swimmers battle groups to work "out of the water - on the land."
The shoe was made of TM «GARSING» with all the modern requirements for this class of footwear.
These tactical boots will keep your feet in comfort in the harshest conditions. The design of the boot in the case of wet provides that in the leg while walking creates the pressure at which the water through special channels in the insole outsole drains, providing the fastest outflows and breathability. Perforated outsole allows water to drain every time you step, thereby significantly speeding up the drying time.
Materials top have minimal water absorption characteristics, dry much faster than natural leather, as well as the most resistant to environmental influences.
Lining made of special abrasion resistant breathable mesh, combined with a perforated top parts provide additional ventilation of the foot.
Tactical sole model 121103 «HYDRA», made of abrasion resistant rubber has an excellent adhesion to various types of surfaces.
Lightweight and comfortable shoes as sports shoes.
model 121103 «HYDRA» - unique in its quality Universal boot for hot climates and transitions on rough terrain.