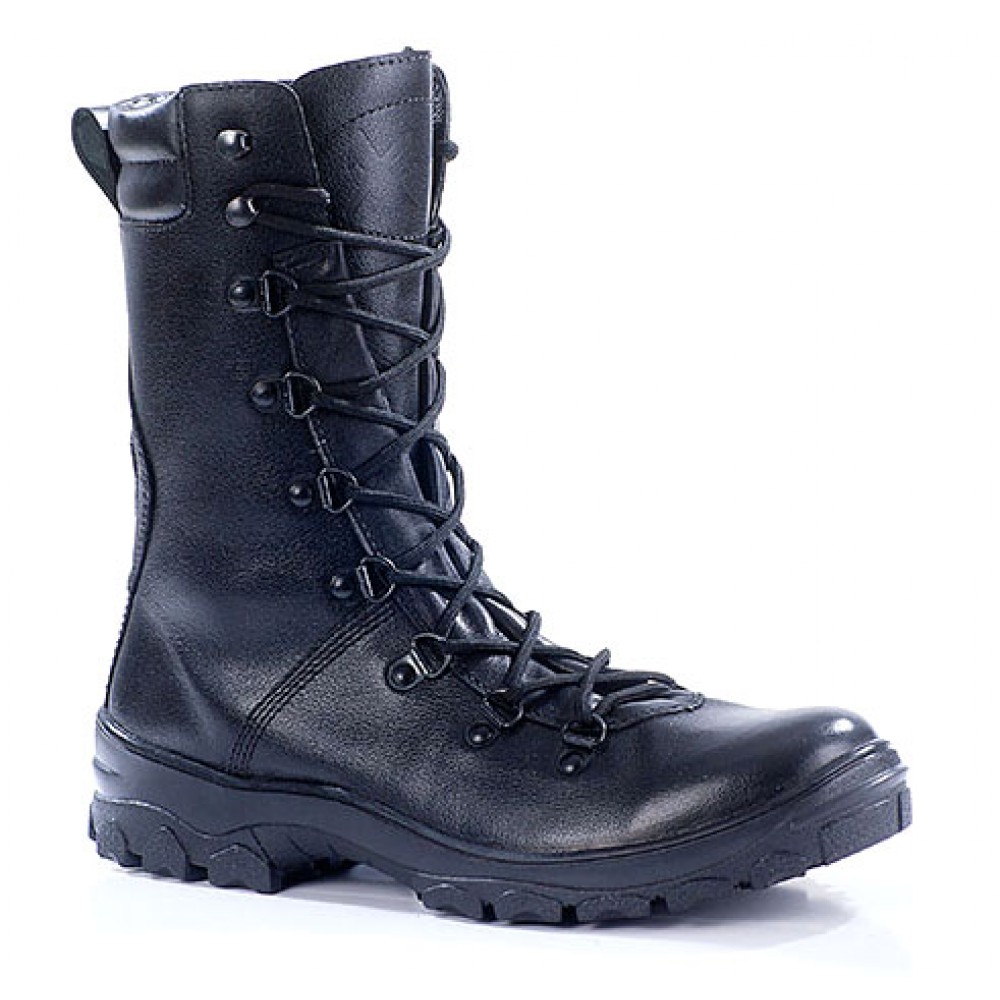 Russian leather tactical Assault BOOTS "HUNTER" 5021
Product Code:
soviet-power.com
Product Description
This is the best choice for any kind of outdoor activities. Model "HUNTER" received the highest marks from many professional special services of the Russian Federation and the Republic of Belarus. Model "HUNTER" has been tested in many special units, including the Belarusian SSO.Model "HUNTER", a symbiosis of the army, and hiking boots. Model "Grad" has been tested in the mountains of Kazakhstan, during the exercise of a special unit "Berkut"

Upper: leather (1.4 - 1.6 mm).
Lining: nonwoven resistant to abrasion and
fast drying high density (150 g / m.).
Sole: TEP (± 40 ° C), BUTEK 8.
The method of attaching soles: glue.
Insoles: metal.
Toe and heel: reinforced thermoplastic
material.
Deaf valve protects the foot from impact
the environment (dust, water, dirt). universal
lacing. Soft edge.
black color.
The heel cushioning insert berets.
Weight: 605 gr.