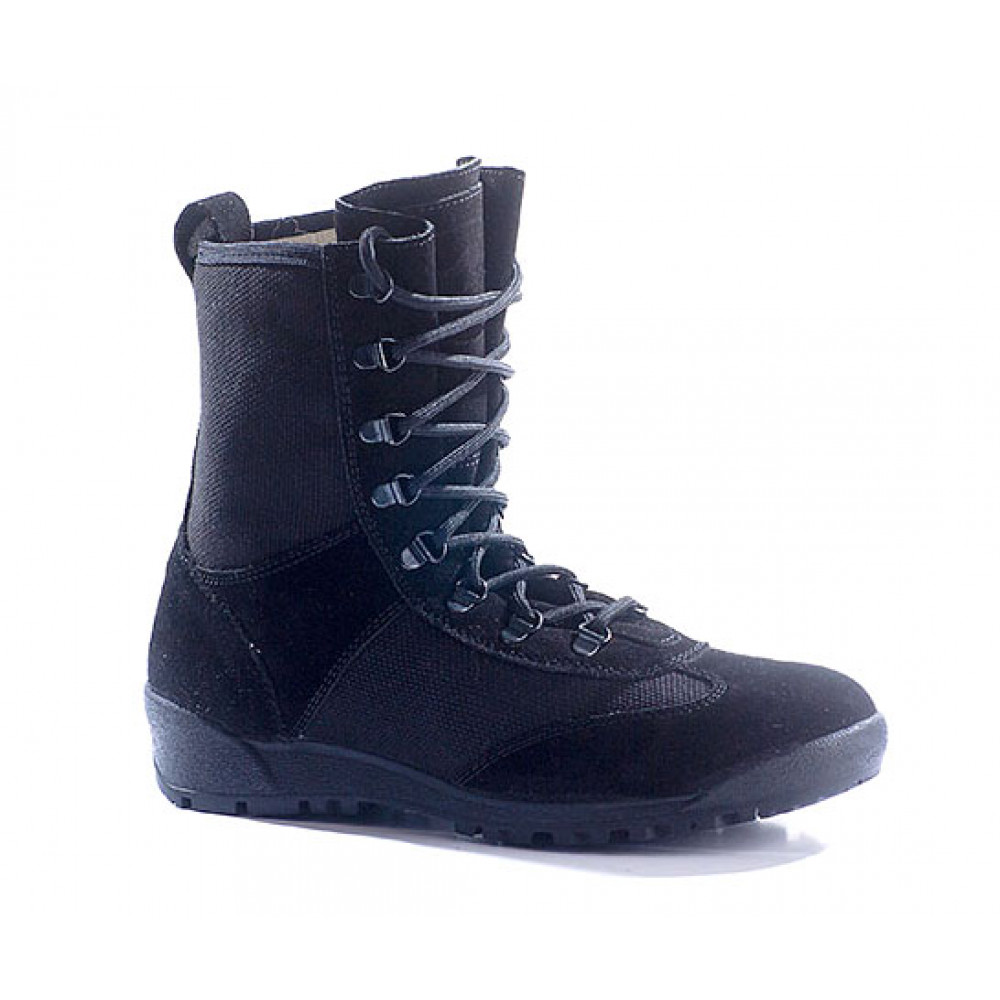 Russian tactical Assault BOOTS URBAN COBRA 12100
Product Code:
tactical-russia.com
Product Description
This model is a classic "tactical" police boot. I passed the test in many special units of Russia. It received the highest scores for indicators such as durability and comfort of employees OMON, SPETSNAZ, SOBR, VITYAZ, ALPHA.
The top combo: velours (1.3 - 1.5 mm) +
100% cotton (density 350g / m2).
Lining: bezpodkladochny.
Sole: rubber increased durability
(Italy), BUTEK 1.
The method of attaching soles: glue.
Toe and heel: reinforced thermoplastic
material.
Deaf valve protects the foot from impact
the environment (dust, water, dirt).
Speed lacing.
Black color.
Weight: 600 gr.