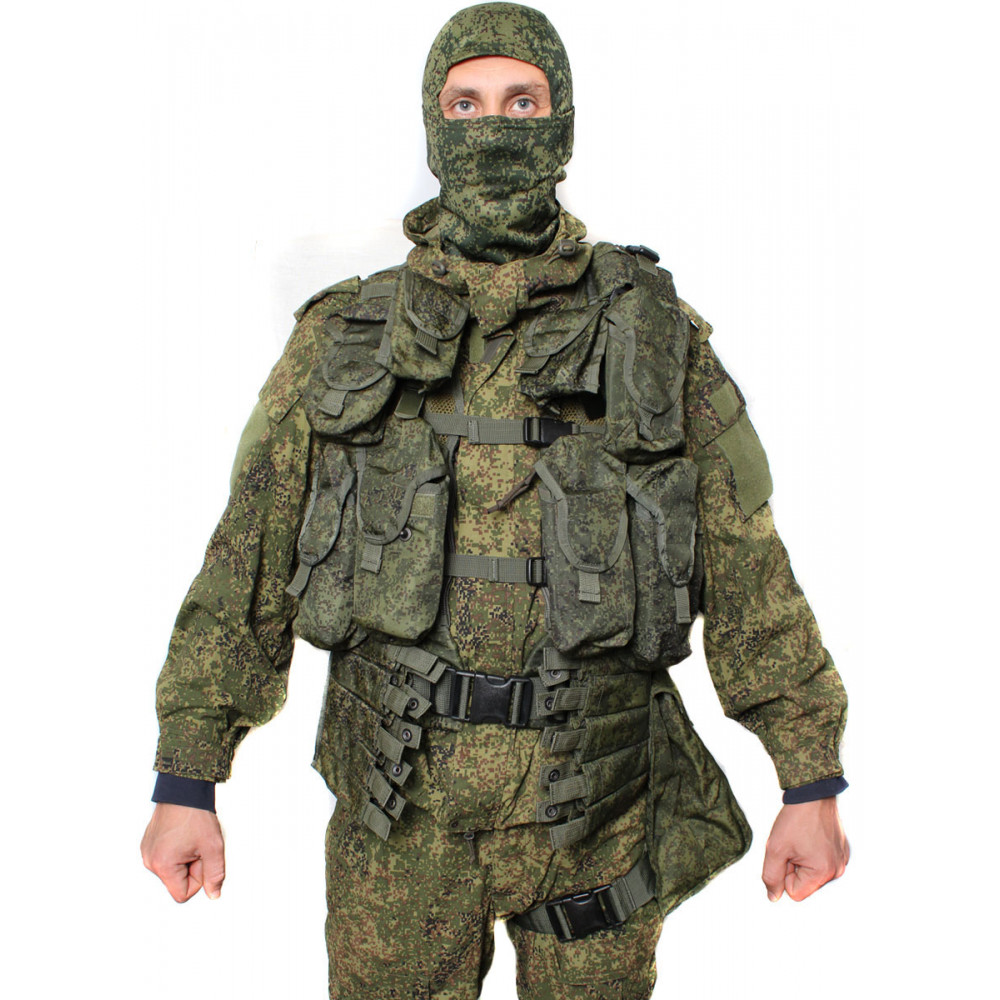 Modular transport Vest 6SH117 modern RATNIK combat equipment MOLLE
Product Code:
tactical-russia.com
Product Description
6sh117 is one of the most newest LBV tactical vests of Russian Army. It is updated version of chest rig 6sh112 UMBTS for Special Forces by Tehinkom. Russian digital EMR camouflage pattern. Load bearing vest is suitable not only for military, but also for civilian purposes: they are used both by tourists and by craftsmen. Spetsnaz MOLLE basis with all necessary combat pouches, kit consists of:
Brand new COMMANDER 6Sh116 set consists of:
1) vest-1 pc
2) a cartridge pouch for 2 AK74.1 magazines and a bayonet knife (left and right)
3) pouch for 2 AK74 magazines
4) pouch for grenades RGO, RGN, RGD-5, F1
5) Universal pouch
6) pouch for a radio station
7) pouch for small infantry shovel
8) medical pouch
9) flask pouch
10) combat satchel
11) universal holster1
12) pouch for 2 pistol magazines
13) holster extension
14) single zip kit
The vest size is universal and adjustable from 46 to 60 (US 36 to 50). Great kit for combat actions, airsoft, hiking, camping, hunting, fishing or any other outdoor activities. Durable military quality.