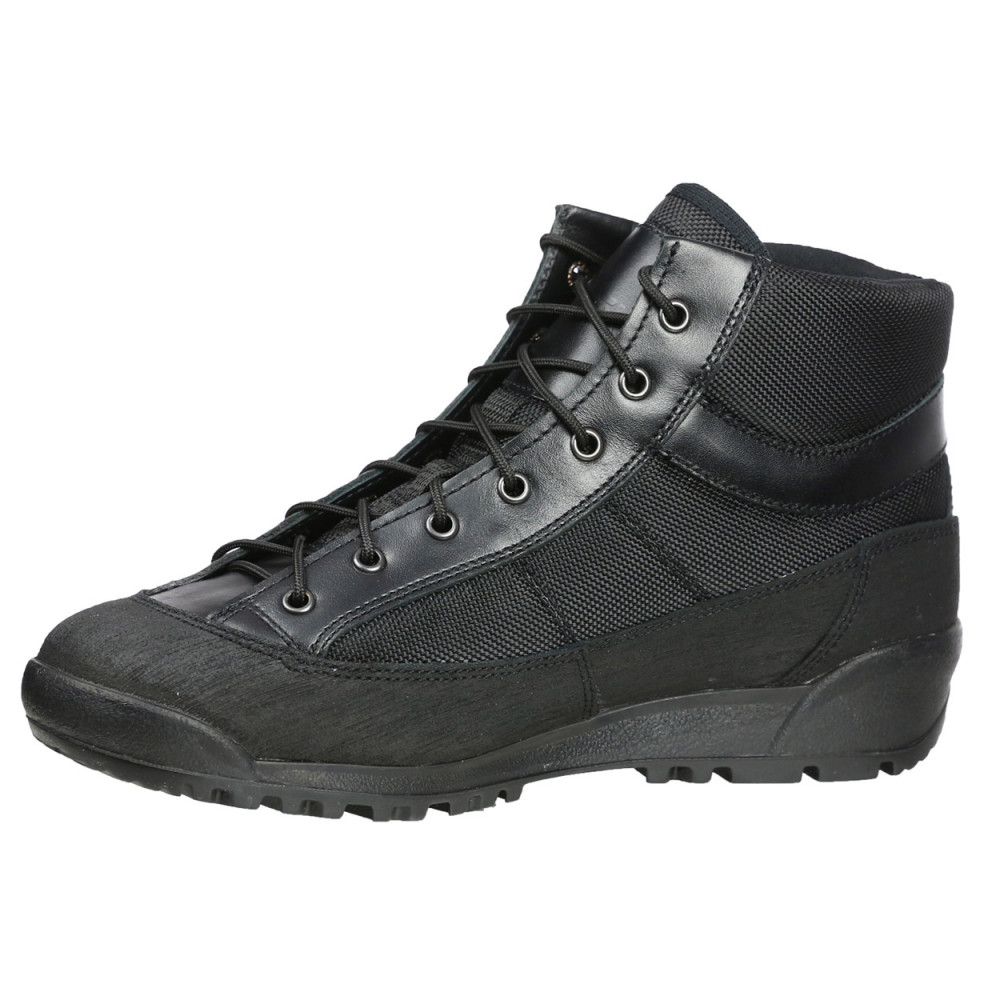 Russian tactical sneakers model 5009 SKIF TM BOOTEX
Product Description
A police tactical boot. Currently, it is being tested in the Saturn SNR in Moscow. The Italian sole has high strength and wear characteristics, which increases the service life of boots in general. Protector with reversible pattern provides maximum grip on all surfaces. It's recommended to use it as an urban tactical boot for special forces, PSC and as a training boot. This model is also suitable for easy tracking, nature walks, everyday city wear, and people who choose an active lifestyle and style of "military".
SKIF 5009 is a new model, designed and tested in 2018.
Features:
• Top combined: natural leather (1.4 - 1.6mm) + high-strength nylon thread fabric 1680D;
• Lining: mesh;
• Outsole: Rubber of increased wear resistance (Italy);
• Method of sole attachment: glued;
• Measurements: 39-47;
• Toe cap and back: reinforced from thermoplastic material;
• On the perimeter of the boot is reinforcement of the skin with high-strength PU coating "MATRIX" (Italy);
• The valve is open. Soft edging;
• Black color;
• Weight: 585 g.