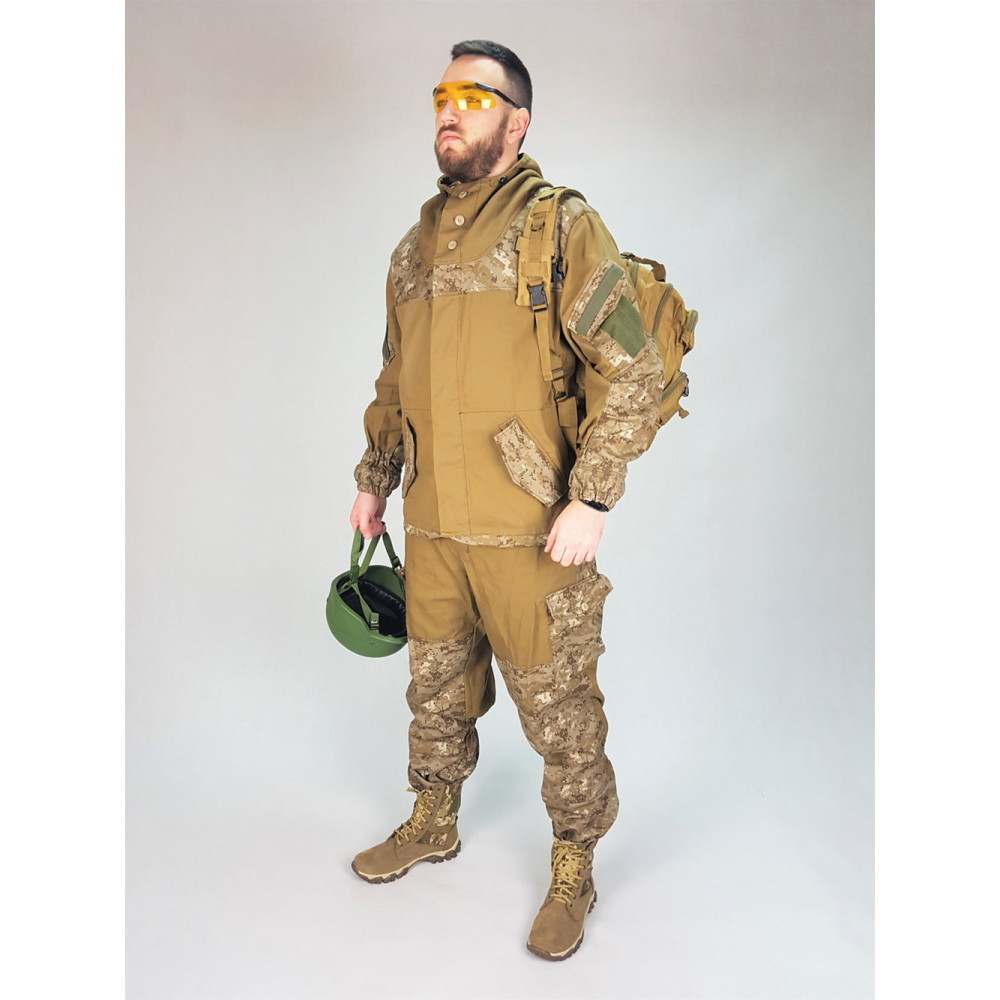 Russian desert camo Gorka 3 modern digital Spetsnaz uniform
Product Description
Russian desert camo Gorka 3 modern digital Spetsnaz uniformo. This demi season uniform. Designed for subdivisions being in areas of combat and tactical actions, also is perfect for camping, airsoft, hunting. The main top fabric of the suit has sufficiently stable indicators according to the following criteria: it keeps warm, water-repellent, breathable, and resistant to stapling, not static, not allergic.
The main fabric is cotton, plain weave, which can be attributed to the class of satchel-backpack fabrics. Density 350 g / m², cotton 100%. Produced with waterproof impregnation. The fabric has high hardness, durability, dirt resistance and pilling resistance.
Gorka jacket has such characteristics:
- It has enough free fit for convenient movement of torso and hands;
- Bottom on the rubber band, the front part is longer than the back for more comfortable anatomic fit;
- inner pockets;
Trousers have such characteristics:
- Fortified knee parts;
- The height of the trousers permits stretching of the leg to the string;
- strut around the knees for free movement;
- the fly on the fearsome (possible zipper);
- side pockets, rear stuffing, side stuffing tactical.